Message from: Manuel Behrendt

My father worked as 2nd, 1st. Officer and after Capt. Håkansohn he worked also as Capt. His name was Günther.
I hope you engoy this Website and contribute to it by sending me some Informations and maybe also some Photos.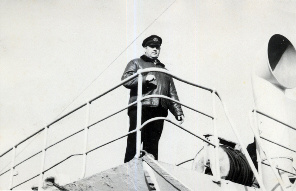 Message from: Gabriel Sintomoros

My name is Gabriel Sintomoros, from Salonica Greece. My father worked on that ship as a enginer. His name was Nikolas. The captain's name of Grunsunda, as I remember, was Hakansohn. Today I feel very very tempered, because discovered the picture of Grundsunda in the web.